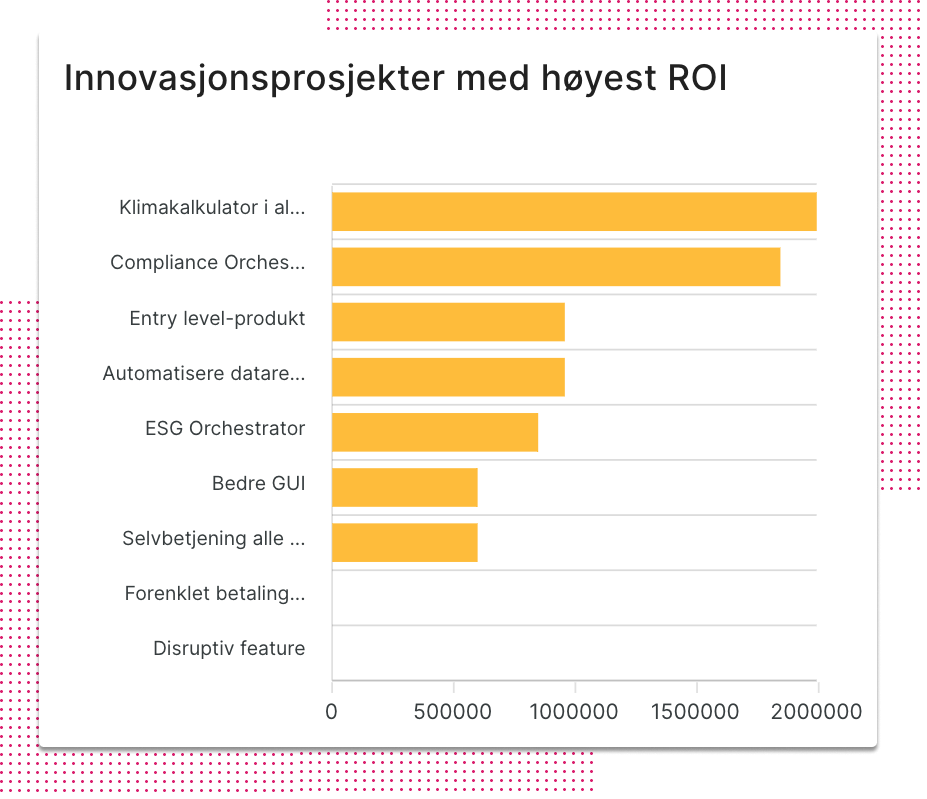 Innovation Orchestrator has been developed in collaboration with Open Innovation Lab Norway and supports the ISO standard for Innovation 56002
Time-saving and full overview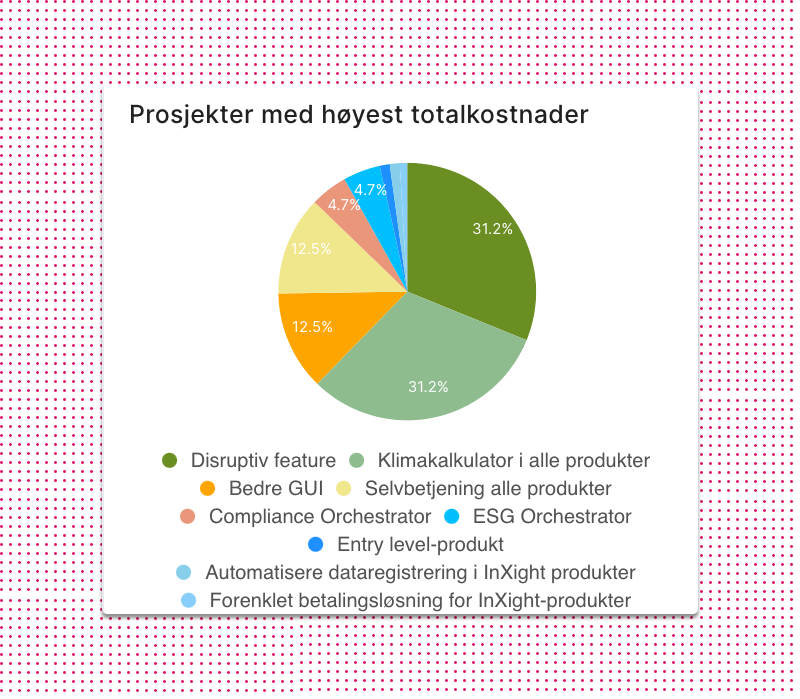 Provides management and employees with critical insight and management information, as well as control and an overview of the projects

Collects all documentation in one place

Simple and intuitive tool for use in communication about innovations in the company
We integrate with all your company's data sources and favorite tools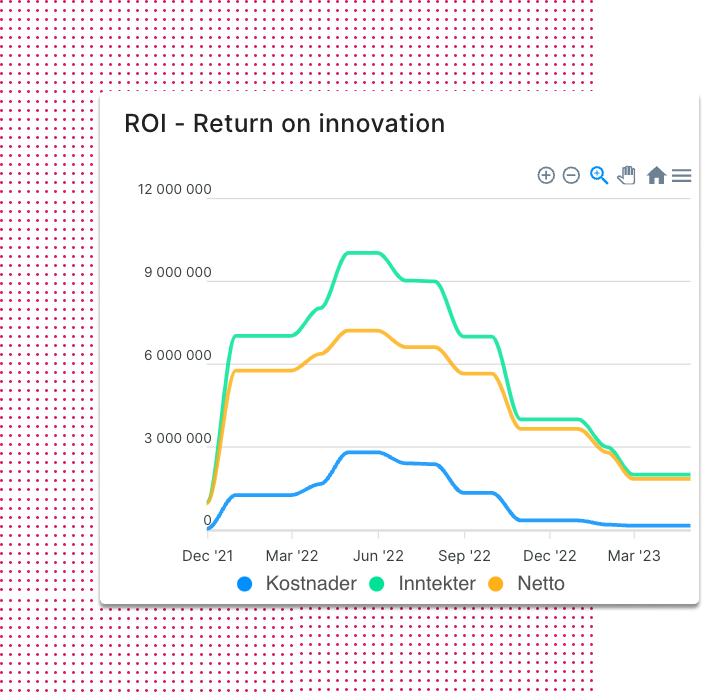 Correct methods, good qualification and effective management and follow-up ofInnovation projects are important for innovating faster and better. The possibility of being able to see which projects are going to be successful and which should be terminated early will save companies large costs, as well as increase the Return on Innovation Investment considerably. Innovation Orchestrator is:
An effective tool for measuring, managing and prioritizing individual projects and portfolios

Quick to get started and easily integrated with other solutions

So far, we have no concrete measurements on our innovation projects, and what gains the innovation projects have given us. This means that we often have to spend a lot of time internally defending investments in the innovation projects. This leads to demotivated teams and a feeling that innovation is not important for the company - even though management often expresses that this is important.