Manage smarter with the Orchestrator Platform
Orchestrator is a Norwegian, smart, cloud-based software platform.
The platform currently has three separate modules; management of strategic processes, overview and management of innovation, as well as compliance with legislation and all activities carried out in an organization to ensure that it acts in accordance with applicable laws, regulations and any other provisions or internal guidelines.
As a customer, you can choose the module or modules you need, and you only pay for what you use.
Benefits with the Orchestrator Platform
Powerful, simple and intuitive - quick to get started with
Scalable, configurable, role-based and secure

Cloud-based service with SSO and easy integration with important business systems

Provides insight and transparency in the organization and contributes to engagement

Ensures accountability and execution - easy to delegate and manage

Ensures management control and insight - all documentation in one place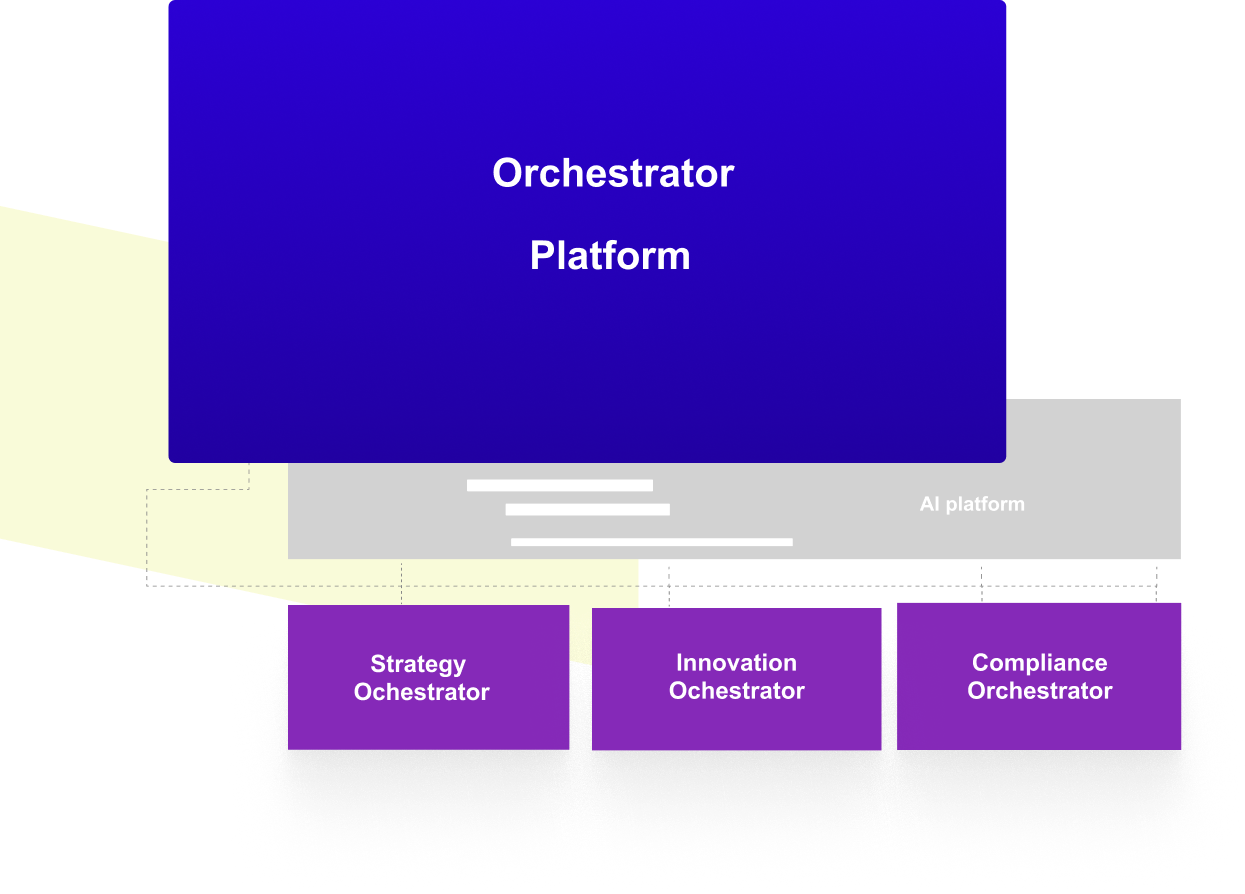 Updated insight and control on all levels at all times
All relevant management information in one place (Goals, Strategy, KPI, Measures)
Effective execution of strategies and processes
Additional option: Risk management
Insight and overview of innovation
Innovation qualification
Innovation management
Innovation Measurement
Portfolio management
Supports ISO 56002
Privacy/GDPR
IT security
HES / Physical security
Business rules / Policies / ISO Standards
Information management