Orchestrator Platform - efficient engine for insight and control.
Orchestrator Plattform is a Norwegian-developed, cloud-based software platform for business management that is easy to get started with.
The Orchestrator Platform is the engine that drives our solutions strategy and change processes and innovation.
The platform ensures the collection, integration, storage, processing, visualization and communication of data for our solutions.
The platform is basically delivered as a cloud service, but can also be delivered locally.
Easy to get started
Orchestrator is low-code so that typically only configuration is needed to put our solutions into use. In addition, customer-specific adaptations are mainly quick and easy to make.
We have also minimized work with the registration of data by the fact that many integrations with common internal systems / data sources and communication tools have already been made in the platform.
Integration with new data sources and tools is done quickly with the platform's flexible and well-documented APIs.
This means that the vast majority of our customers are up and running within two to ten days.
The platform is scalable and thoroughly tested with a high number of users and large amounts of data. Orchestrator supports SSO and two-factor authentication.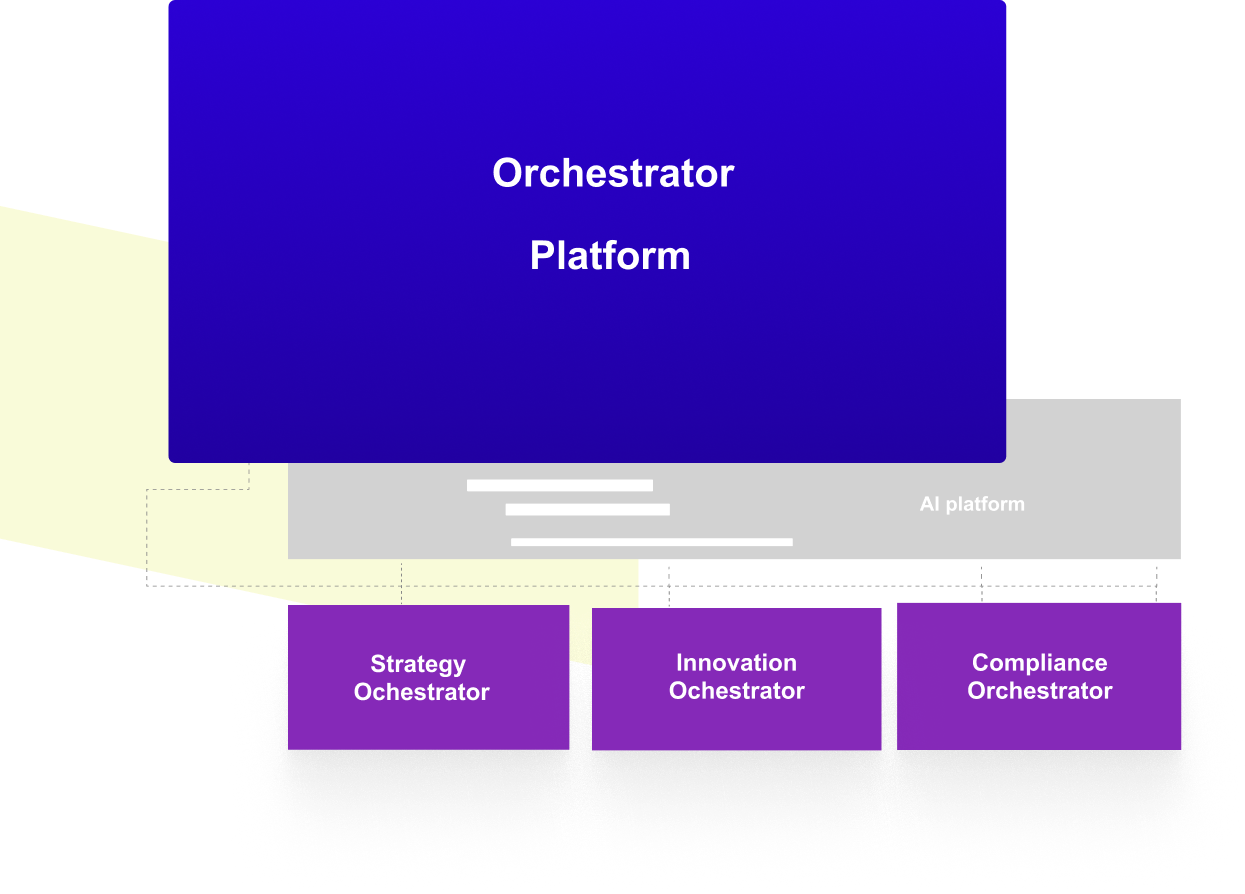 Updated insight and control on all levels at all times

All relevant management information in one place (Goals, Strategy, KPI, Measures)

Effective execution of strategies and processes

Additional option: Risk management
Insight and overview of innovation
Business rules / Policies / ISO Standards