In the past everything was simpler, also with regards to strategy processes. Management decided on a strategic plan for the coming period, and gave orders to the workforce on what to do.
Today, it's rather more challenging. The markets and competition is confusing and changing, technology development is extremely rapid (and increasing in pace), and change is constant. Employees have greater co-determination rights, and expect to be informed of internal changes. Both internal and external factors come into play, and large and frequent adjustments must be taken into account along the way. Maybe there will even be a sneaking pandemic, which can have a big impact..
How to ensure success today?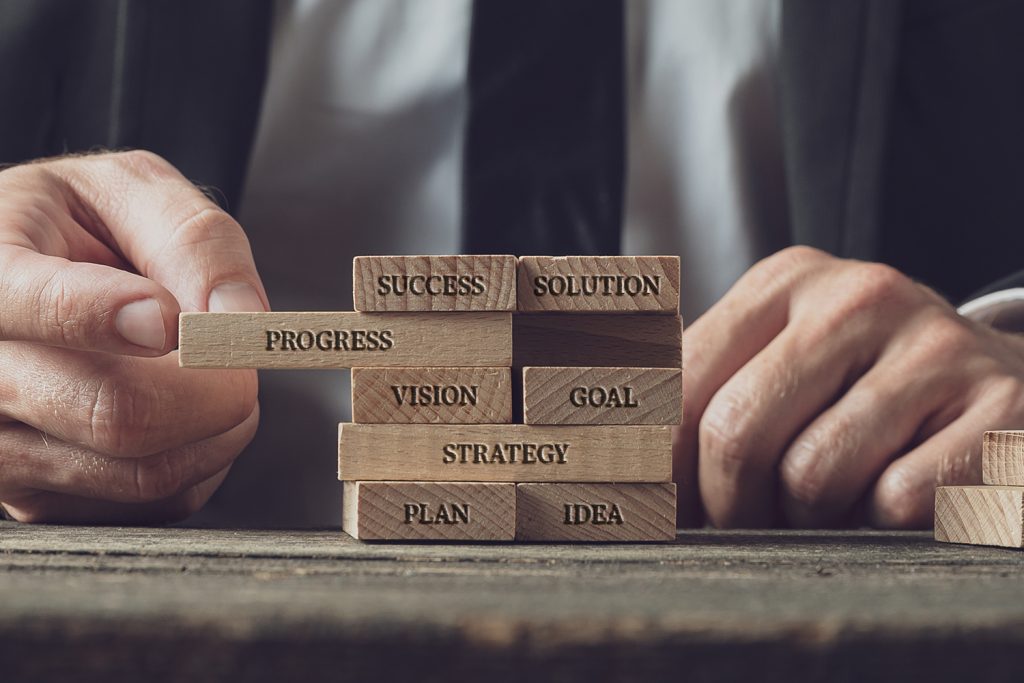 Many fail.
Surveys by leading consulting companies indicate that 70% of strategic processes simply fail to achieve their goals. The reasons given include:
Manual, time consuming processes
Lack of structure
Resistance from employees; they do not know what, why or what it means to them
Lack of support from management in implementation
Lack of ownership of the process – alienation
Clear communication, buy-in and participation are key points and obviously critical to success. Many organizations are good at defining goals and strategies, but struggle with the actual implementation.
Many employees do not experience a connection between their own work tasks and the company's goals, nor do they have clear responsibilities for changes and deliveries in the strategy process.
Follow-up and management of the process require a lot of time and hence financial resources.
Managers and executives often lack the overview they want and need in real time, and efficiency falls.
What are the alternatives?
Today, fortunately, there are modern, cloud-based solutions that help organizations with these tasks, and which are simply necessary for good business management, especially in medium-sized and larger companies and organizations. We deliver our Norwegian-developed solutions to both the private and public sectors, and discuss these issues daily with our customers. We also see how smart software contributes to significantly better efficiency and successful execution of important processes.
Having learned from many organizations we have worked with, we are convinced that now is the time to move away from spreadsheets and presentations (which in reality are very manual methods), and move on to smart and dedicated solutions that are easy to use, ensures division of responsibilities, insight and employee engagement. Not least, it ensures an overview of progress and deviations, and updated management information that makes it easy to initiate necessary measures along the way.
We are experiencing a growing understanding and interest in the importance of being able to manage significant business processes in an intuitive and efficient way. At the same time, there is a need to improve and simplify decisions, through having good and up-to-date data insight. Structured handling and implementation of changes as part of strategy plans has also proved absolutely necessary today, something i.a. the ongoing pandemic has underscored the last two years.